Château de Charodon

Montagny-lès-Beaune


Burgundian born Louis Vallet is the third generation of passionate Gevrey Chambertin based winemakers. He learned his trade from people like Pascal Marchand and a tasting of Château de Charodon wines reveals the influence of Marchand's visionary ideas which include his early move towards biodynamic and organic growing practices. They shared ideas, were willing to experiment, and became keen observers of nature because without good grapes there is no good wine. Paving his own way, Louis moved his micro-négociant house south to Montagny-lès-Beaune, it is here that he produces limited quantities of sought-after Burgundy in an expansive cellar beneath the Château. The wines of Château de Charodon are unique, expressive, and charming: quintessential Burgundy.







Wines available:
Meursault
"Les Perrières" Meursault 1er Cru
Gevrey-Chambertin
"Les Jeunes Rois" Geverey-Chambertin
Chambolle-Musigny
Charmes-Chambertin Grand Cru
Dufouleur Frères

Nuits-Saint-Georges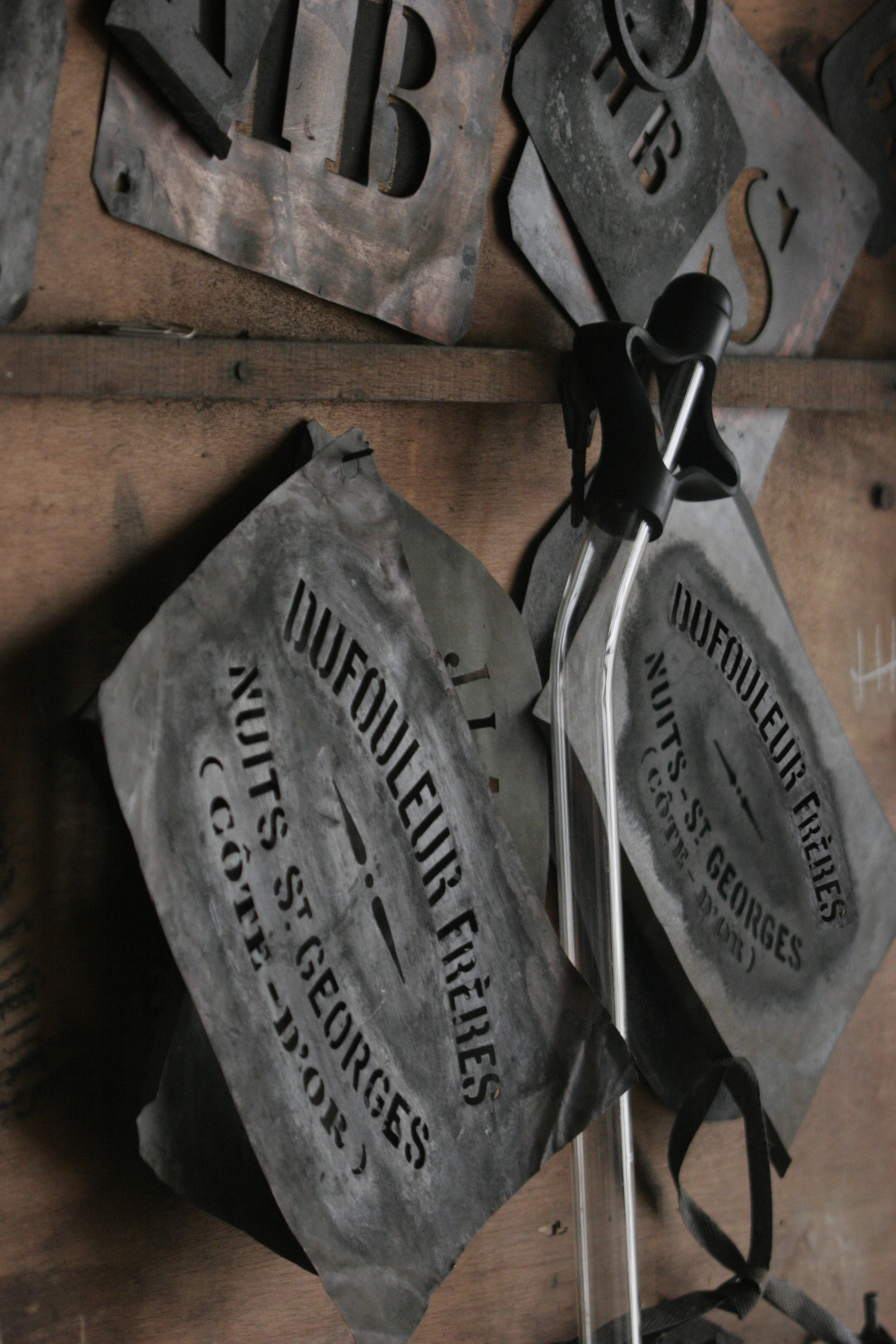 The Dufouleur "Château" is one of the most prominent buildings, on the left just as you leave the center of Nuits-Saint-Georges driving north to Vosne-Romanée. Since 2006, son François-Xavier Dufouleur and cousin Marc have taken over the reins of the winery, with Marc in charge of vinification, fully taking over with the 2012 harvest. A new cellar for barrel aging was set up under the Château in 2015 and it is quite impressive. "We practice sustainable cultivation by ploughing the soil, avoiding any fertilizer or herbicide, fighting natural enemies (mildew, odium, botrytis...) with as many organic measures as possible."













Wines available:
"Le Vaucrain" Côte de Nuits-Villages
Nuits-Saint-Georges Cuvée du Château
"Les Saint-Georges" Nuits-Saint-Georges Premier Cru
"Les Jacquines" Vosne-Romanée


La Garagista

Barnard, Vermont

La Garagista is located on Mount Hunger at the edge of the Chateauguay forrest in the Piedmont chain of hills in Barnard, Vermont.
They produce terroir expressing alpine wine and ciders. The land has been part of small homestead farming for over two hundred years and Deirdre Heekin and Caleb Barber have owned the property since 1998. The farm is tended with care and observation of the native terroir, a whole-farm and diverse agriculture where not only grapes are grown but also vegetables, fruits, flowers, and herbs. This is all used in the tiny Hart Tavernetta Bar a Vin in the old garage winery for lovely and frequently spontaneous pop-up and supper club events.
La garagista Farm + Winery began in 1999 with initial efforts at gardens whose produce was used at Deirdre and Calebs long-standing Osteria Pane e Salute which they ran for twenty years in the village of Woodstock, Vermont. The winery opened its doors in 2010 while the restaurant was closed in 2017 in order to focus attention solely on the farm and winery. Deirdre is winegrower, organizer, writer, photographer, flower farmer, would-be designer while here husband Caleb is generally responsible for the gardens, cooking, design, building, mechanics, factotum, philosophy, overall farm management. Camila, the assistant winegrower, is grower, organizer, creator, systems manager and right hand.
Wines are produced from grapes grown in four distinct vineyard parcels: the home farm vineyards "les bonnes femmes", and a joint project just across the road "les forestieres", and two older parcels of vineyards in the Champlain Valley "les carouges" and "i selvatici". The work done at the farm both in the field and in the cellar, is guided by organic, permaculture, and biodynamic thought. The goal is to let all elements of the farm speak for themselves accompanied by minimal intervention stewardship. The mission is to care for the land in creative and natural ways this in turn makes way for the honest narrative told by the wines and ciders.
"We are farmers. Just like the garden spills into the vineyard, and the roses spill into the orchard, we always have a flow of creative people who lend their skills, thoughts, and energy to the project at hand whether its pruning, planting new vines, turning new beds, or harvesting. For them, we are forever thankful. These are the hands and hearts that make La Garagista." Deirdre Heekin


Press from the New York Times:
"But what if hybrids were farmed as carefully and conscientiously as the finest vinifera grapes in a historical vineyard? And what if those grapes were lovingly and naturally handled in the cellar, with no additions or subtractions, to bring out their best expressions? Though it's not exactly her
intention, Ms. Heekin and her La Garagista wines demonstrate that wines made of hybrid grapes can not only be deliciously satisfying but can also show a sense of place." -Eric Asimov

La Garagista is a small winery that releases wines throughout the year. Their production does not meet demand, so please contact us for current and upcoming releases.

Cybele (La Crescent, Methode Champenoise)
Ci Confonde White (Briana, Pet-Nat)
Grace & Favour (La Crescent, Pet Nat)
Ci Confonde Rose (Frontenac Gris, Pet-Nat)
Ci Confonde Red (Marquette, Pet Nat)
House Music (Red Field Blend, Pet Nat)
TiQuette Red (Marquette, Piquette Pet-Nat)
She Can Find The World So (Sparkling Red Pet-Nat)

Harlots and Ruffians (La Crescent, Frontenac Gris)
Loup d'Or (Brianna Sur-Lie in Demijohns)
Arlette (Frontenac Gris)
Vinu Jancu (Skin Fermented La Crescent, ORANGE Wine)
Lupo in Bocca (Frontenac Gris Rose)

Damejeanne (Marquette)
Loups-Garoux (Frontenac Noir "Ripasso")
In a Dark Country Sky (Marquette)
Native Love (Red blend with touch of RS & mild fizz)

Fleurine (Frontenac Gris + Cidre)
Stolen Roses (Cidre mousseaux ferm on Marquette skin)
The Flesh and The Bone (sparkling cider + wine)
Bouleverser (Cidre mousseux)
The beginning of a Memory (Sparkling pear + apple cidre)



Tempa di Zoè

Agropoli, Campania


Tempa di Zoè is the latest reinvention of Bruno de Conciliis, an indispensable winemaker and cultural thinker from the Cilento region of Campania. In 1980, a devastating earthquake struck a young Bruno's homeland. Already suffering from dwindling populations due to economic migration, several small towns physically collapsed in entirety. Bruno had studied art and literature at university, and associated with Umberto Eco in Bologna. He immediately returned home to help with the effort to rebuild, and from that moment he has offered his life's energy in devotion to this land.

Bruno's early restorative project in Cilento was an herb farm started with university friends, affiliated with early biodynamics societies, and blessed by the bees from a 500-hive apiary. In the 1990's, Bruno turned his attention to winemaking on his family's lands, which had previously sold its grapes for use in one of the region's uninspired cheap wines, overly chemical and bottled for tourists with pictures of the local temples on the label. For a land that historically records wine grapes growing 800 years before Christ, Cilento at that time needed someone like Bruno to re-discover its possibility for expression.

The soil here is completely different from the volcanic soils known elsewhere in Campania. Instead of volcanic influence, the land here was for so long underneath the sea, and is characterized by a remarkable sand. Most Italian sand is limestone-gray; here the sand is gold in color, with sedimentary schist layering of sandstone and marl. This specific minerality results in a particular salty and savory character for both the reds, based on Aglianico, and the Fiano-based whites.

The human piece of Cilento's terroir has been led by Bruno, a pioneer not only due to his advocacy of organics, biodynamics, and solar power, but also through his philosophy of land. This is a philosophy not captive to any trend or market, but instead relentlessly on thoughtful, curious, sustainable and responsive. In this time of climate crisis, no other approach will work. The future is worth it.

Total vineyard size: 12 hectares (29.7 acres). Total annual production: 40,000 bottles.

Latest wine scores in International Magazines:
2020 'Asterias" Fiano - 91 Vinous
2019 "Diciotto" Aglianico - 92 Vinous
2017 "Zero" Aglianico - 92 Vinous

Wines available:
"6 Asterias" Fiano
"18 Diciotto" Aglianico
"Zero" Aglianico



Clos de la Bonnette

Condrieu, Northern Rhône


At Clos de la Bonnette, gnarled vines are staked with traditional chestnut poles to tether them against the strong currents of the wind. Buffeted by a scorching summer, the vines drive roots deep into the granite. It took centuries of thirsty work to build these dry-stone terraces, using stones dug out of the hillside with a mattock. Domaine Clos de la Bonnette was purchased in 1992 by wife and husband team, Isabelle Guiller and Henri Montabonnet. The Guiller-Montabonnet family, who had grown organic fruits and vegetables since 1970, finds their place in this labor of devotion, as they worked to rescue overgrown vineyards from oblivion. Their philosophy of terroir includes the arts of the Rhône, and their farm life always is blessed by the voices of Rhône poets, musicians, and artists, from the present as well as the past.


Current wines:
"L'Archette" Viognier IGP Collines Rhodannienes
"Legende Bonetta" Condrieu
"Roc d'Ucarisse" Condrieu
"Cisselande" Syrah IGP Collines Rhodaniennes
Syrah Vieilles Vignes IGP Collines Rhodaniennes
"Damas Pourpre" Côte Rôtie
"Prenelle" Côte Rôtie



Subcategories