Portofino Dry Gin

Portofino, Italy

Portofino Dry Gin is the spirit of the Italian Riviera.

The story


The history of Portofino is as much a part of the spirit as the botanicals grown on the very hillside that is pictured above the village on the bottle design. In fact, without Klaus Pudel, the grandfather of founder Ruggero Raymo, Portofino would have been lost. During the second world war, the Nazis had occupied Portofino, and when the tide turned against them, wired it to blow up the entire village so the English couldn't make use of the port. Klaus saved the famous village from destruction by convincing them to leave quietly instead. Portofino Dry Gin was founded in homage to the Portofinese icon, who went on to host some of the most wonderful parties of the La Dolce Vita era.

The product

A picturesque fishing village with colorfully painted buildings above turquoise waters, the mild climate of Portofino allows lush vegetation to grow all year. A combination of antique and modern equipment allows for the most delicate extraction of flavors and aromas from plants that are hand-harvested from the botanical sanctuary on the hillside. An old Italian copper pot still, initially used to make grappa, is utilized for distillation, while a state-of-the-art Rotavapor creates a vacuum to extract the most delicate notes from the 21 botanicals, including lemon, lavender, marjoram, sage, juniper, iris and rose. Ideal for spritzes and light aperitivo cocktails—ideally enjoyed outdoors by the water—this award winning, ultra-premium dry gin is a true expression of the effortless beauty of the enchanting Portofino village, nestled between the Ligurian hills and the Mediterranean sea.

Spirits available:
Portofino Gin (750 ml)

Buy online

Cocktail recipes:

PORTOFINO & TONIC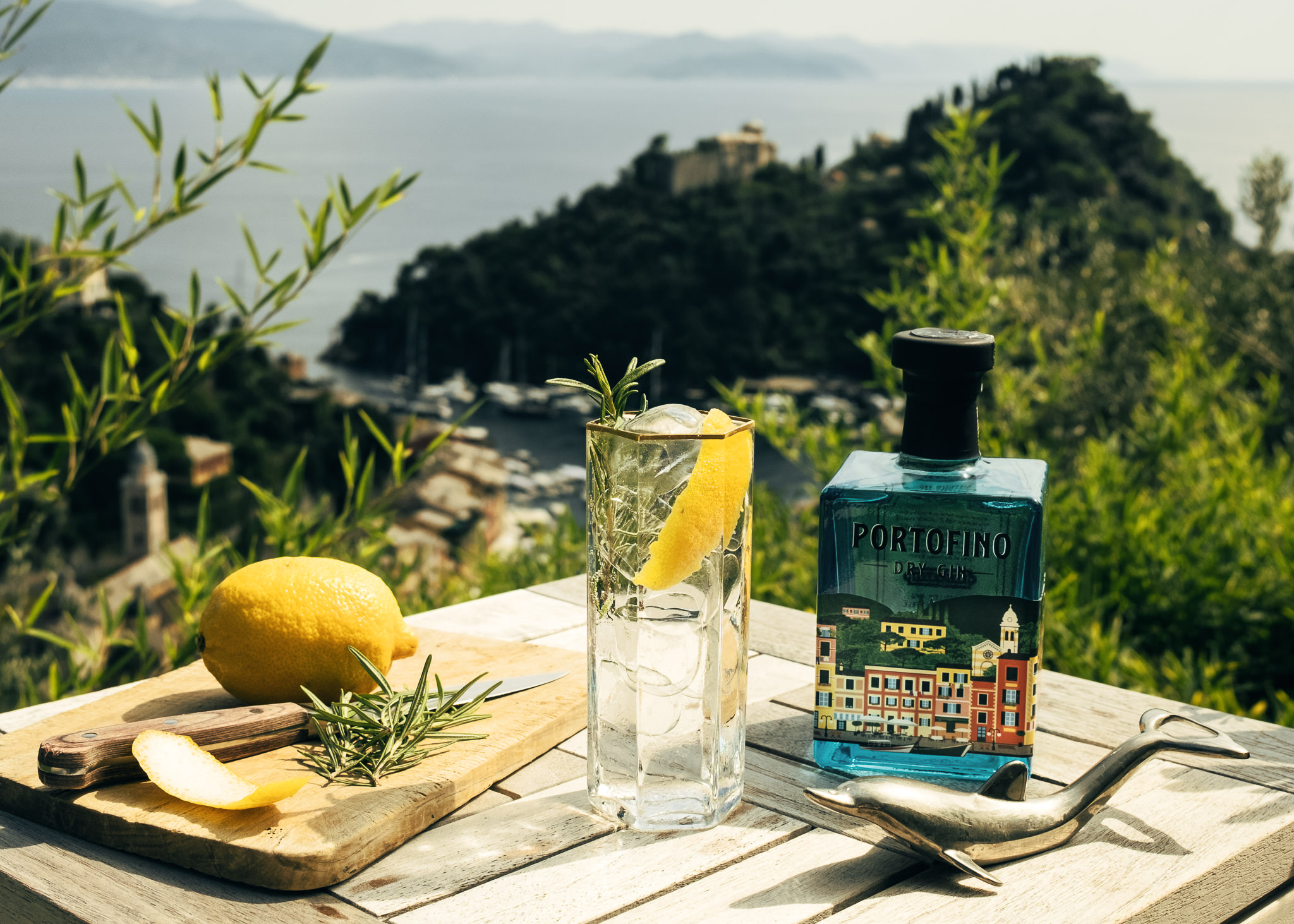 Floral, tasty and balanced.
A classic revisited for an immersive Mediterranean experience.
1/3 Portofino Dry Gin
2/3 Premium tonic water
Serve with lots of ice, fresh lemon zest and premium tonic water.
Garnish with a sprig of lavender or rosemary to bring out the essence of the Riviera.




PORTOFINO SPRITZ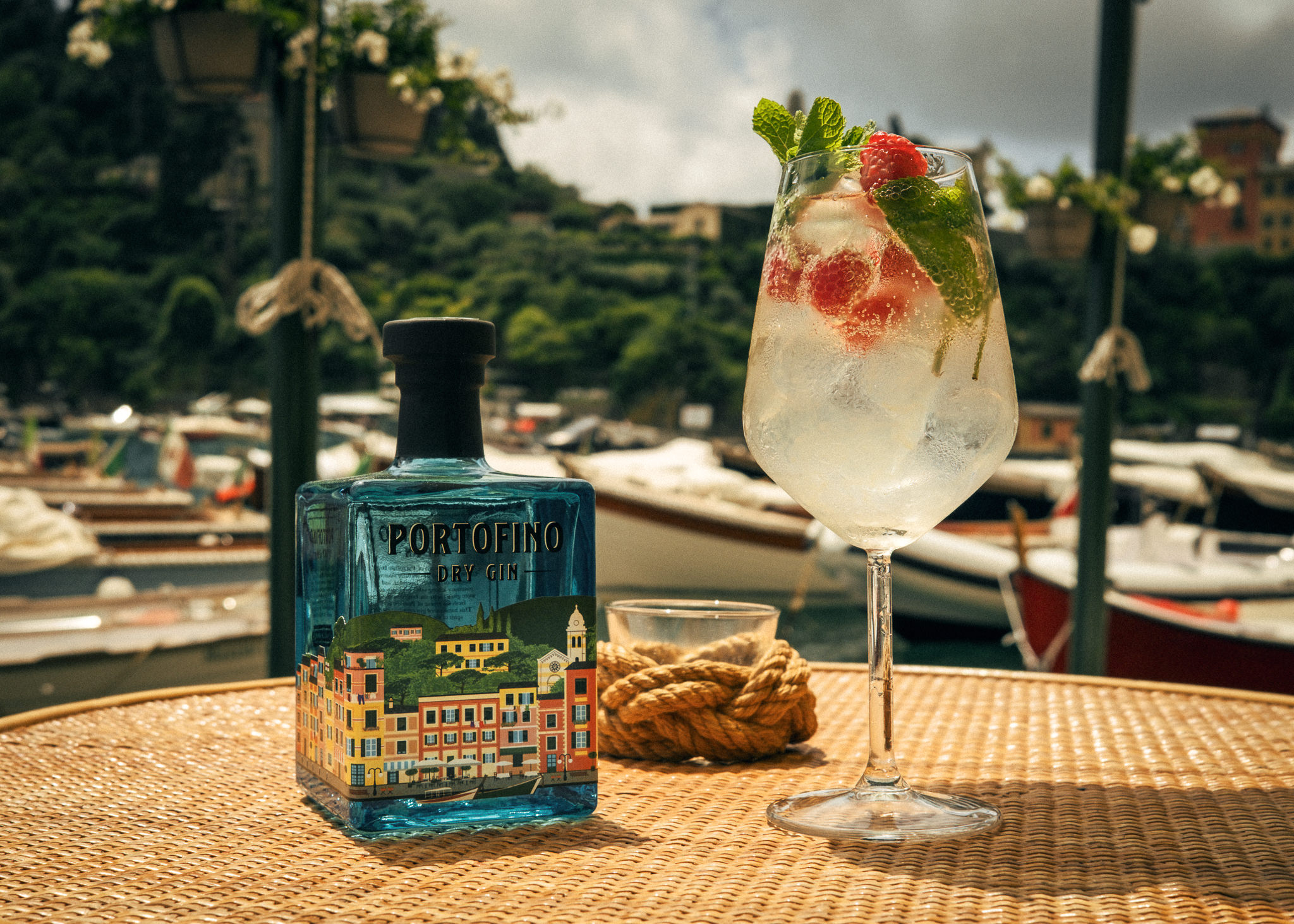 Refreshing, sparkling and aromatic.
Our Mediterranean version of the famous Venetian Spritz. The ideal cocktail for the aperitivo italiano.
Raspberries
40 ml Portofino Dry Gin
15 ml Italicus or other bergamot liqueur
2 dashes of lavender bitter
Pour into a large glass filled with ice, top with Prosecco
and garnish with fresh mint leaves


ITALIAN 75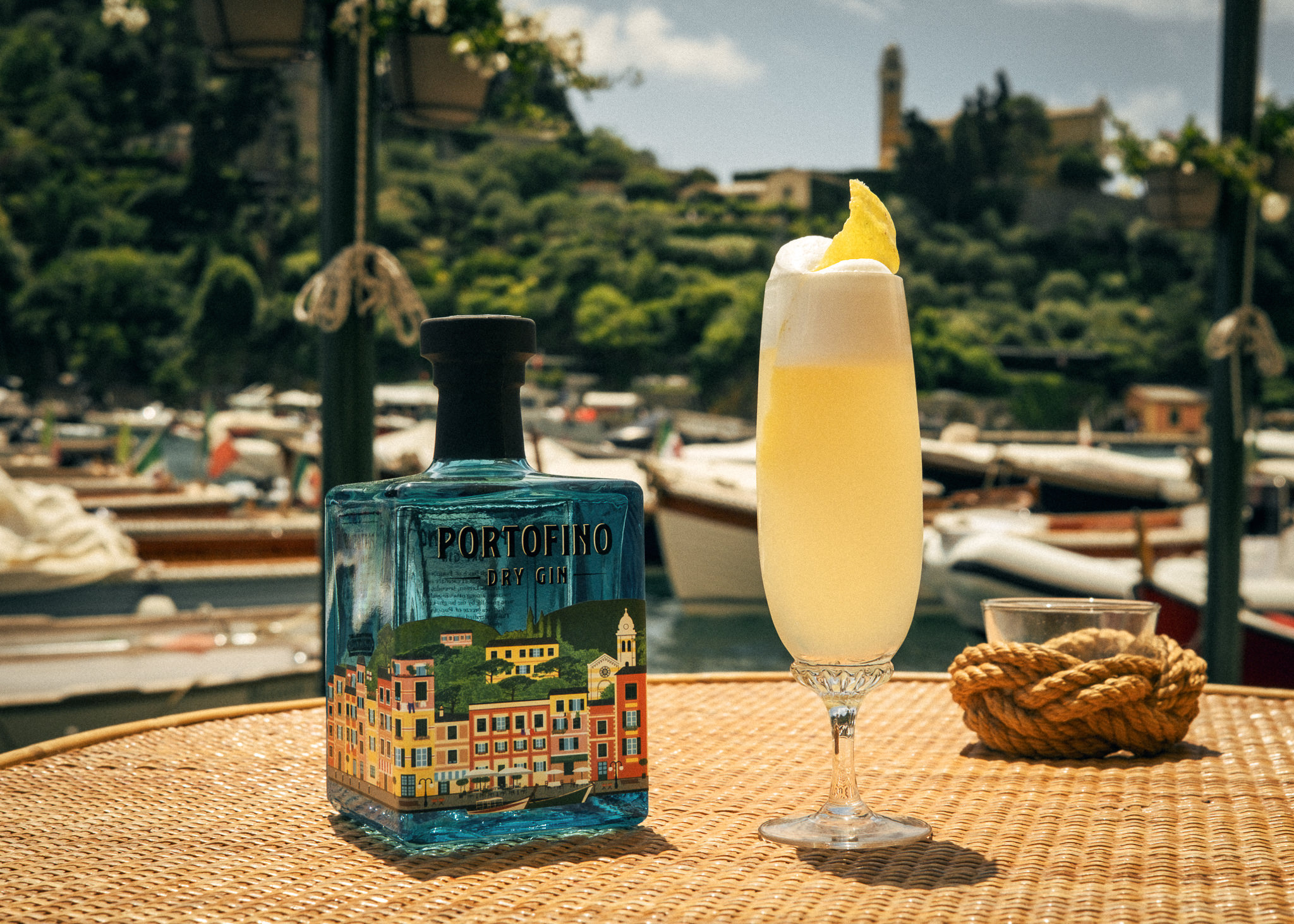 Effervescent, elegant and refreshing.
Introducing the Portofino version of this classic cocktail.
25 ml Portofino Dry Gin
12.5 ml fresh lemon juice
12.5 ml sugar syrup
Prosecco
Add the first 3 ingredients into a cocktail shaker,
fill with ice and shake. Strain into a flute or saucer and top with Prosecco.
Add lemon peel and enjoy


NEGRONI BIANCO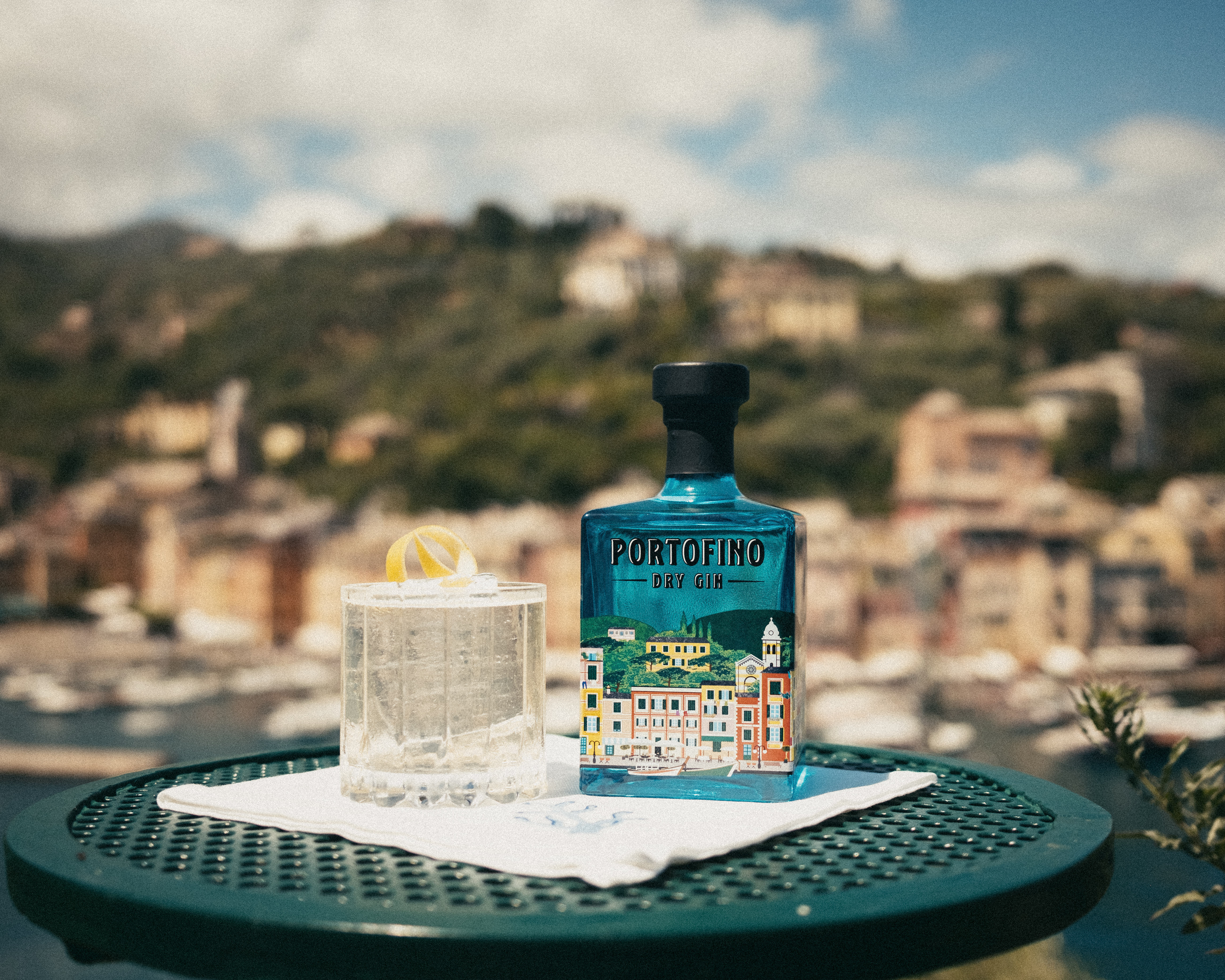 Inspired by Italian culture, our White Negroni is a rich and complex cocktail that lends itself perfectly to the aperitivo.
30 ml Portofino Gin
30 ml Dry Vermouth
30 ml White bitter
Add ingredients into a Boston shaker,
fill with ice and stir.
Strain into Old Fashioned glass.
Garnish with lemon peel.



International Awards:
The World Spirit Competion 2021 - Gold
The World Gin Award 2021 - Best Italian Classic
The World Wine & Spirits Competition 2021 - Silver
International Spirits Challenge 2021 - Silver
The London Spirits Competition 2021 - Silver
The Gin Masters 2020
The Gin Masters Asia 2020 - Gold
The Gin Guide Awards 2020 - Winner