Corte Bianca

Provaglio d'Iseo, Franciacorta, Lombardia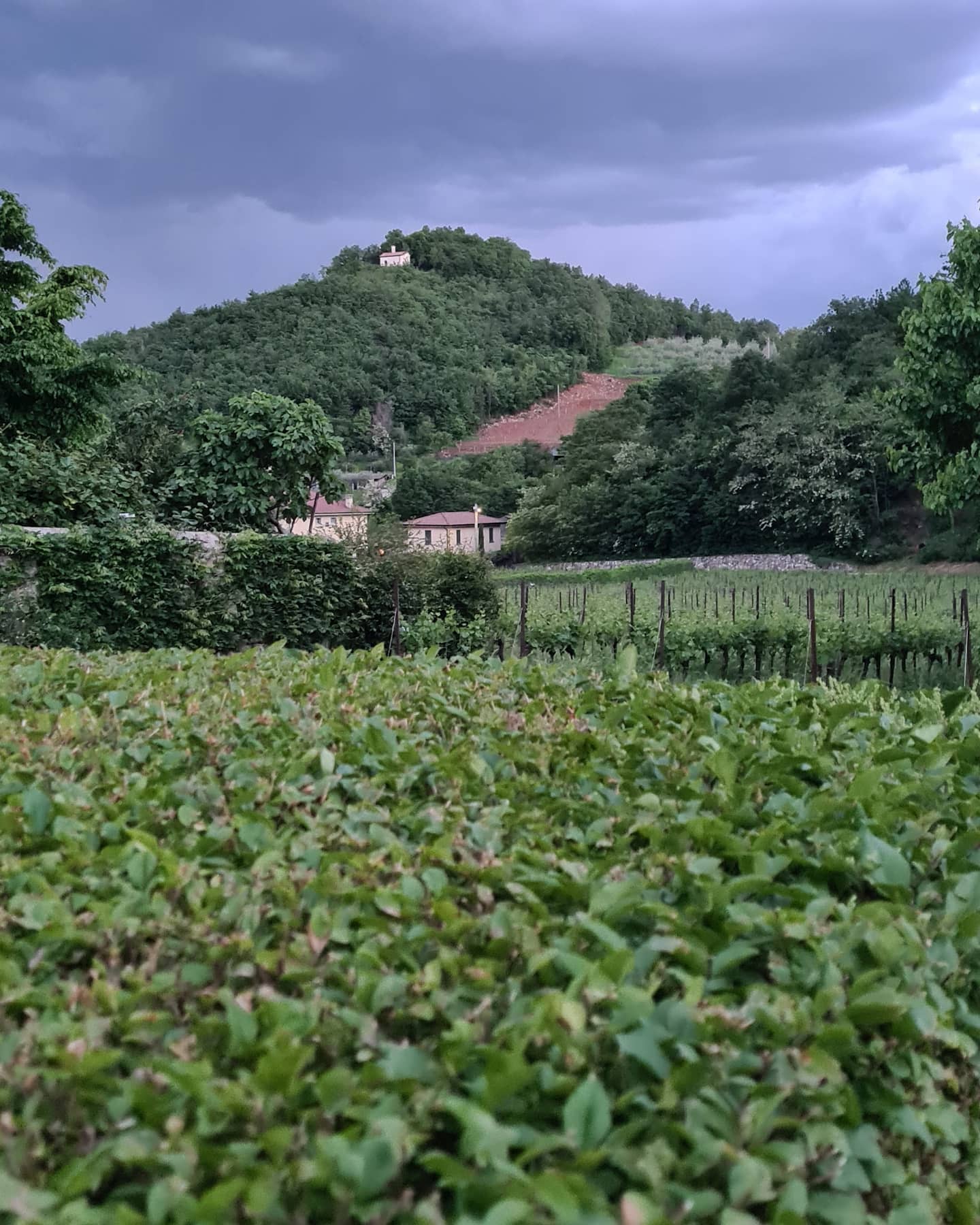 Corte Bianca is set like a gem, in the profile of a soil that has generated it. In Sergnana, in Provaglio d'Iseo, between the gentler slopes of the foothill part of the northern Franciacorta and in a wider context where the denomination "pian delle viti" is a testimony of an ancient tradition linked to the wine. The rows grow on a slope facing the south but are protected by a hill from the excessive presence of the sun and the warm currents rising in the afternoon from the valley below. The microclimate is usually fresher than the other viticulture areas of the district and give equilibrated ripening of the grapes even in the hottest years.
The finesse of the Franciacorta has its base on this unique and peculiar climatic condition. The natural Amphitheatre, shielded on every side, on which the vine plants rest, makes sure that the risks for the integrity of the grapes are limited and the defense can be organized in a natural way. Indeed, Corte Bianca has always adopted an approach based on the respect of the environment, the biodiversity and therefore the health of the vineyards. It is certified organic for the vineyards and wine making.

Franciacorta is in the heart of Lombardia, a stone's throw away from Milan and overlooking Lake Iseo in an area measuring around 200 square kilometres and comprising 19 towns in Brescia province. Its gentle hills, delimited to the west by the River Oglio and to the north-west by the Rhaetian Alps, owe their origin to ancient glaciers which carved out the future Franciacorta amphitheatre as they melted over 10,000 years ago.

This moraine origin gave the area's soil its extraordinary mineral richness which, together with its great variety of soils, is what generates a top quality wine area and makes itself felt to the full in the aromas and flavours of each single Franciacorta.
Latest wine scores in International Magazines:
2017 Franciacorta Rosé: 90 Vinous

Wines available:
Franciacorta 'Essente'
Franciacorta Rosé
​